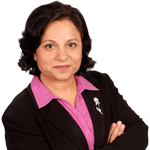 Sheema Kalra FSU., AMP
Principal Broker
FSCO Lic# M08000206
Sheema has experience of more than 15 years in financial services; She is Principal Broker and actively helping residential agents for mortgage underwriting. Sheema specializes in residential and commercial mortgages, and is responsible for all areas of the Finser operations. She always looks for the best tools of coaching and mentoring for building a successful team.
She is AMP-Accredited Mortgage Professional a designation from by Association of Canadian Accredited Mortgage Professional.
She has worked in the past on various positions for major institutions Royal bank, Wells Fargo, Accredited Home Lenders, presently associated to Remax Active Realty Inc as Real Estate Broker.
Pardeep (Parry) Kalra B.Comm., LL B.
Senior Mortgage Agent
FSCO Lic# M08000229
Parry is a Senior Mortgage Agent and takes care of company's day to day affairs. His responsibility includes managing new business development, corporate processes, maintaining effective communication with lenders and other business leaders and is accountable for building a successful team through coaching and mentoring of team.
Parry brings to FINSER more than 30 years of his skills through a background of law practice, income tax laws, financial planning, and mortgage industry. How many people do you know that can offer such experience for your one special need?
As Mortgage Agent, Parry offers the best combination of features, options and rates to suit your individual circumstances. Parry can also be a source of information and an unbiased help in wading through the myriad of options available in the mortgage industry today.
Parry has worked in the past at various positions for major institutions Royal bank, presently associated to Global Financial & Insurance Inc.
Walter Hayde., ABR
Mortgage Broker
FSCO Lic# M09001049
Walter Hayde is Mortgage Broker and also Real Estate Broker with REMAX Legacy Inc., Brokerage. He specializes in working with Buyers and has the designation of Accredited Buyer Representative (A.B.R.) with Sales Experience of 32 years (10 years with Real Estate). His previous experience was with Multi-National Companies the likes of Godfrey Phillips, Mumbai, Forbes Forbes Campbell & Co ltd., Pune Al Shirawi Group of Companies in Dubai, Xerox Canada, Toshiba – TEC Canada.
He is a full time mortgage professional and brings to Finser lot of his sales and real estate experience.
He is Past President 2011 of the Mississauga Real Estate Board, (MREB) and on the Arbitration and Professional Standards Committee of the Toronto Real Estate Board. (TREB) besides being a Member of the Standard Forms Committee at the Ontario Real Estate Association (OREA)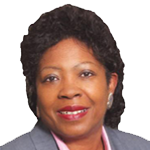 Pam Reynolds
Mortgage Agent
FSCO Lic# M08000504
Pam Reynolds is a mortgage agent and also specializes in debt management and works with Reynolds &  Associates. She brings to Finser her 20 years experience of Debt Management while providing mortgage services. She has worked in the past with University of Toronto.
She is a full time mortgage agent and also actively involved in JCA., a charitable organization Jamaican Canadian Association. She is presently Director, Membership Services Committee with JCA.